Virtual place for your "read-it-later"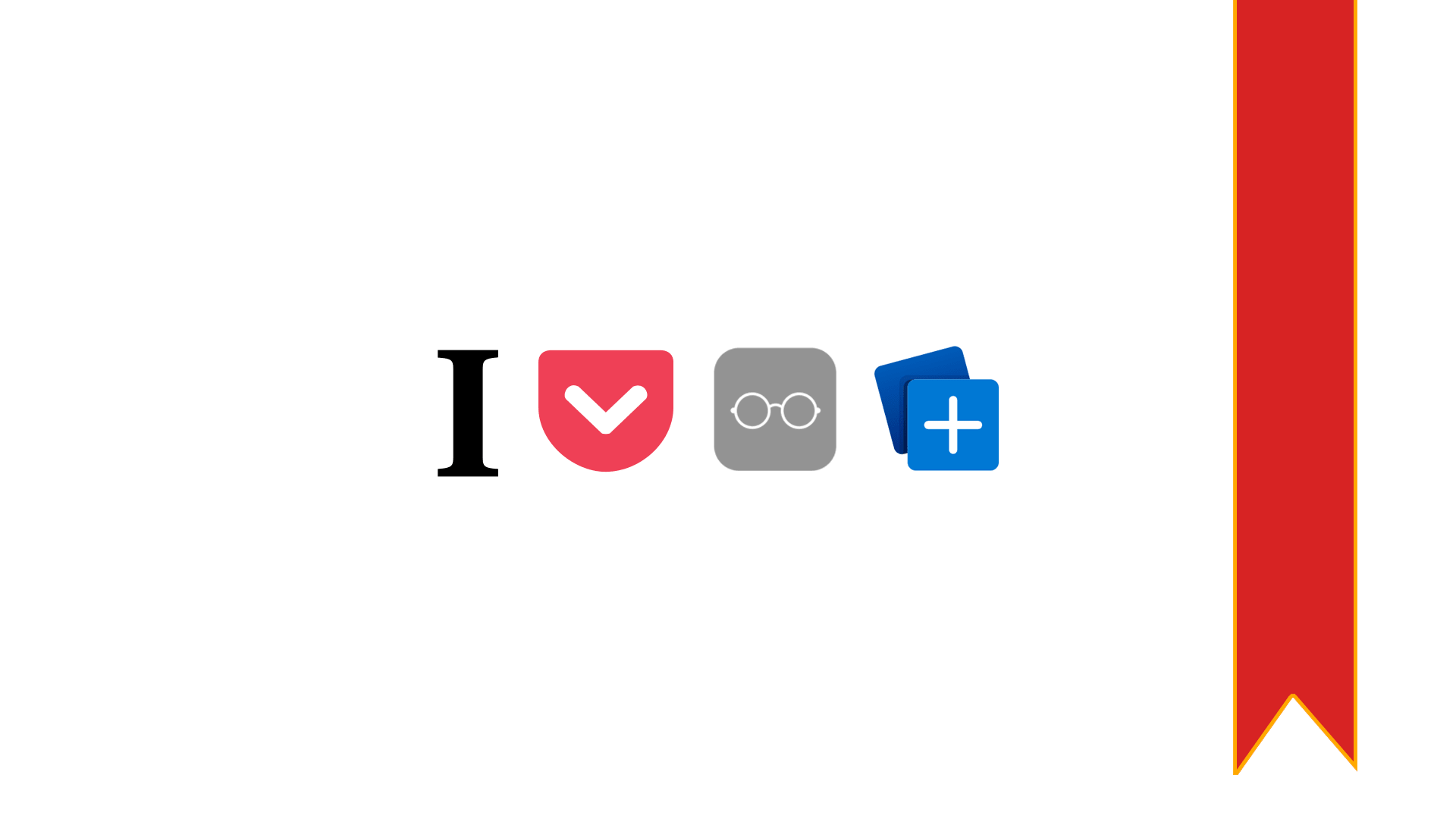 There are a couple of things that I cannot imagine doing when surfing around the internet. One is RSS/Atom to stay on top of new things on websites that I am watching (I wrote about it in a post: Why RSS still matters in 2021?). The other important thing is a virtual place where I can save a website to come back to it or to read it later.
I will not be writing about adding a webpage to bookmarks, as the purpose of bookmarks is to add a website to which we will be going back frequently. And is a website bookmark not a bookmark to a specific post on a website. Those who use this differently shall read further.
When you find something interesting over the internet sometimes you don't have time to read it right now. It's pointless to add it to your bookmarks, as after you read it, you may no longer need it. There is no point to make a mess of bookmarks, instead, you need a place, where you can quickly access them, and same quickly delete them when they are no longer needed.
There are a couple of options available, and all of them can be used for free.
Instapaper
Instapaper is the options that I am using daily. I have an app installed on iPhone that's adding a shortcut to the share sheet. When I am surfing in Safari and I see something interesting I am using the built-in share functionality and share (save) it to Instapaper.
This will save my website on my list in Instapaper. I can then access that list later from an app or through the web.
The lists are associated with not only a title and a short description but also with a thumbnail. Thanks to that you can visually see what this is.
Along with iPhone, I got installed an extension in Safari on macOS and in Microsoft Edge on Windows 10. Independently on which device I am surfing - at home or at work - I can quickly add something there to do not miss it and read/use (come back to it) when needed.
Before I started using Instapaper I used Pocket.
Pocket
Pocket has almost the same functionality as Instapaper. Some apps and web browsers may have natively built extensions. For any other, you can easily add what needed and use it in the same way.
I chose Instapaper over Pocket mostly due to interface simplicity. It looks much better for my eyes than Pocket.
If you prefer one over the other, it's totally up to you.
---
But what to do if you don't want to use third-party apps for this purpose? Some internet browsers got you covered.
Reading List (Safari)
Safari on a computer like on portable devices offering similar things, to two websites above. On Safari for macOS you just need to click plus (+) button to add an open website to Reading List. On iOS (iPadOS) you use a share sheet for this purpose.
Together with iCloud synchronisation, you got quick access to your lists wherever you will need them.
This solution is good if you are looking for simplicity and don't want to rely on any third party website. Some privacy concerned people shall use this as the only alternative, as in Pocket as well as in Instapaper, your items on the list can be filled with some sponsored content, especially on free plans.
Collections (Microsoft Edge)
Microsoft Edge (this Chromium-based) we got Collections that works like Reading List on Safari. Since Microsoft finally sorts our synchronisation along with different devices with Microsoft account, this is the option that can recommend.
Microsoft worked much better on Collections than Apple on Reading List. You don't just add them to the list. You can sort them out in folders and even Add Comment (note) to each element there.
---
Which solution you use is totally up to you. Either of them is good, and better to use them (especially these offered natively) than don't use them at all.
I know, that some people prefer to keep open tabs in web browsers, but they can be easily lost. Where what's on your list to read later is there for you and will not go, until you decide to do so.
Follow me on Google News