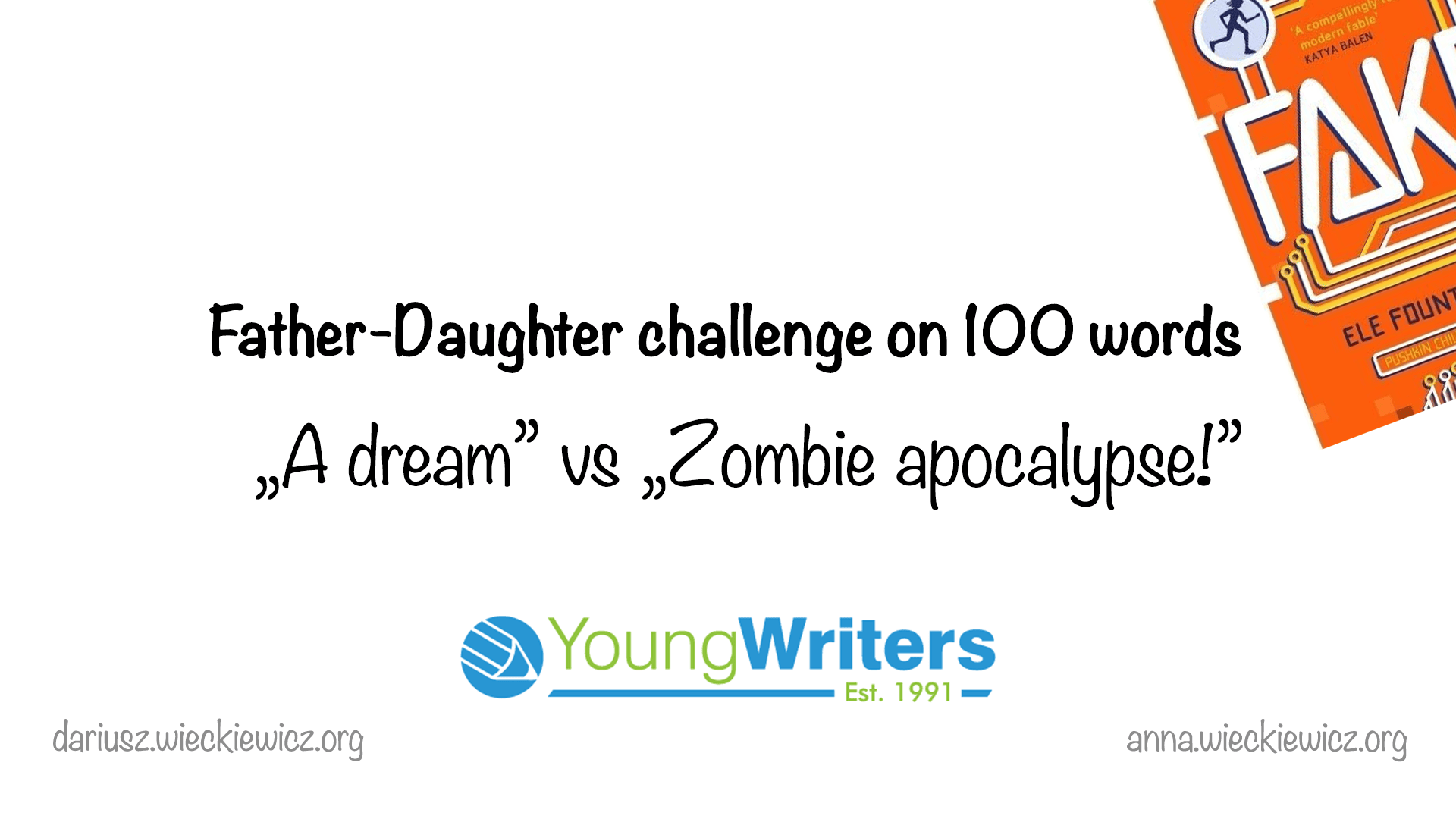 My daughter Anna book worm. She likes to read and from time to time writes on her own. Her creations can be found on anna.wieckiewicz.org website.
She participates in some YoungWriters.co.uk competitions and wherever there is a possibility I trying to encourage her to participate.
This time through the June newsletter I try to engage her in Ele Fountain, Writing Challenge & Giveaway.