My Apple Watch didn't last as long as expected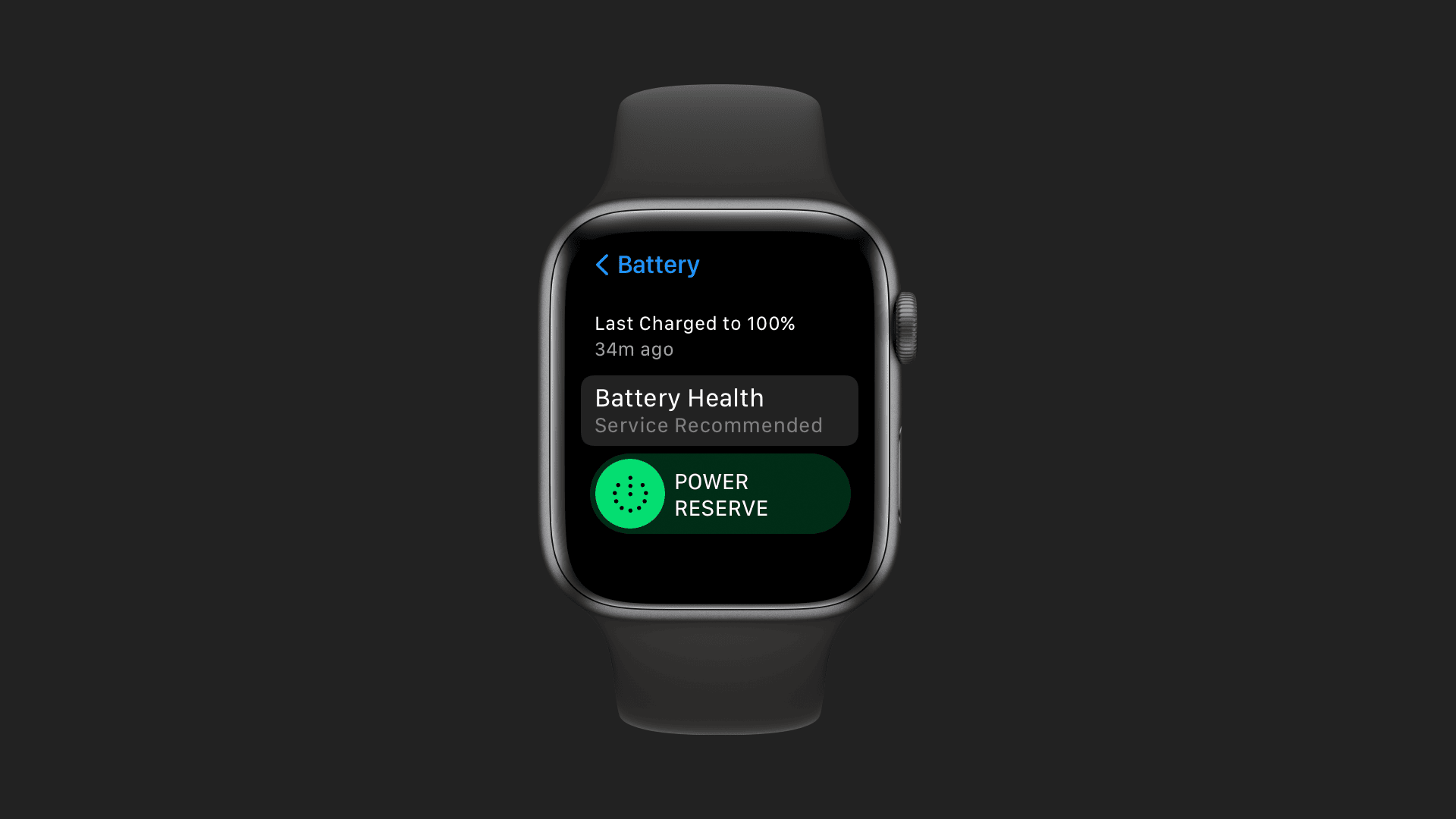 I have been using Apple Watch since series 4 when my wife made me a gift and presented it to me. It was Apple Watch Nike Edition 42mm.
As a Mi Band user at the time, it was an upgrade in functions but a downgrade in battery life. However, the battery of the Series 4 hasn't been so bad and allows me to easily last the whole day.
I haven't slept with Apple Watch (which was the case with Mi Band) so I haven't got sleep pattern metrics as I used to. But the lack of function fades very quickly.
I build up a habit, like with my phone, to put a watch on a charger when going to bed. Mostly, I still have some battery life for a couple of hours. If, from time to time, my active day has been longer than expected, I didn't expect the warning of a low battery level.
After two years Apple put some extra functions (some that were enabled after the release, like ECG) and I feel that it was the right time to upgrade.
I upgraded to Apple Watch Series 6 straight away when was announced and traded fairly my Watch with Apple for a decent discount. It was a good deal.
Apple made a lot of improvements with energy management (the new chip mainly) but introduced an always-on display, which I was a bit worried will put down the life of the battery below what I used to expect. It was fine in the beginning and I managed to get a similar experience as used to have with Series 4.
Going towards the first year and the announcement of Series 7 I start feeling that the battery is not as it used to be. It still lasts me a day, but when I started putting it into the charger in the evening it was already in the red.
Battery health at the time was in the range of 86%.
Series 7, apart from its edge-to-edge display, didn't convince me to upgrade, hence decided to hold on like before and upgrade when Series 8 will be announced.
One morning, the first week of June 2022 I was greater with a message that my battery will need a service.
This typically happens when the battery falls below 80% of full capacity and that rule applies to all Apple devices where there is possible to measure its battery health.
At the time the battery health was shown as 79%, so yes, that's poor.
I could easily feel that through a very active day (without turning on any workouts), like doing some DIY works in the garden, so this information wasn't a surprise.
I looked on the Apple website and was advised that I could get a new battery for slightly over £82 (£82.44 precisely). It's not bad overall, but is it worth it?
Theoretically, I could get further a year or so with Series 6 but, as we don't know what features Apple will present with Series 8 (maybe finally design change as it was expected with Series 7), investing into almost two years old Watch knowing that in 3 months or so, there will be a new one available, may not be the wise move.
Technology going forward, especially with watches, so I would like to see what Series 8 will bring in, and due to that, I will probably like to upgrade either way.
As I upgraded my phone last year and I expect that it will last, allow me for 2 or 3 years (iPhone 13 Pro Max), this year could be a good year (for budgeting) for Apple Watch upgrade.
Just in a matter of curiosity, as I traded with Apple my last watch, I checked how much I would get if I will go now with Series 7 (which I don't want) trading my Series 6 at the same time.
Apple offered me £130 with is not bad.
When you trade with Apple you just need to send the watch, nothing else. Any accessories, chargers, leads and what's more important, bands, stay with you.
You could theoretically get slightly better on eBay but you will need to offer a bit more than just a square piece of a small electronic device.
With Apple trade-in, if you are sure about the condition of your watch, all goes smoothly.
Receiving a £130 trade-in value is not bad, especially since in 3 months it will be two generations behind.
Of course, in September I may not receive this figure when trading with Series 8 but can bet it will be still worthy like it was when I traded Series 4 when I purchased Series 6.
In the meantime, I got the option of investing over £82 for a new battery or creating new habits throughout the day that will help me to go further a couple of months and upgrade to Series 8.
This means that I would need to put my watch on a charger for a short period to get a boost of energy.
I don't like to lose any precious data that Watch is gathering but I am not too much upset about that. Overall during my martial arts training, my watch is in a bag, and after training, I manually add workout data, so I am already losing some.
I found the right spot, just after work when changing up, to put a watch (and don't forget about it) on a charger. 15-20 minutes later I end up with roughly over 50% battery that let me finish my most active day with it.
I am putting a lot of hope into Series 8 to see some changes that will convince me to upgrade. If not, then I will think to do a battery service and wait for next year.
Knowing Apple, roughly every two years jumps in functionality so people are hungry for an upgrade, I will see if this year Apple will not disappoint.
Follow me on Google News