Leap forward - Apple Silicon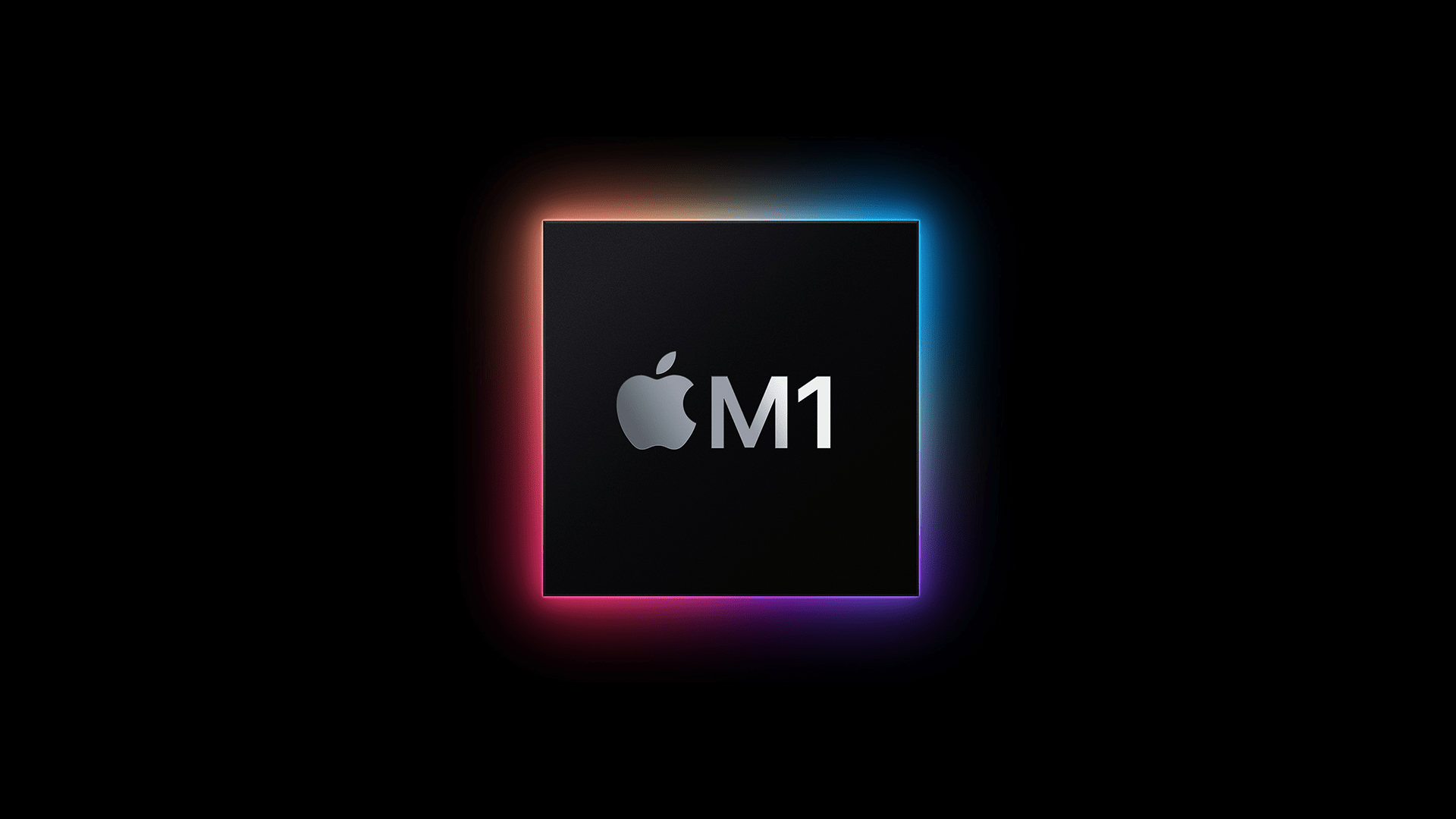 At the beginning of 2014, I purchased my first-ever MacBook Pro. It was a Late-2013 model with Intel Core i5, 8GB of RAM and 256GB SSD. A superb machine that worked with me for years (till 2020). It could work with me a bit longer but I feel that I need an upgrade.
For last years I haven't been looking to change this ageing machine due to the main reason, the keyboard.
The butterfly keyboard was a pain, hence buying anything between 2015 and before 2020 refresh wasn't recommended.
Apple finally made a decision to change the design and when they announced in April 2020 new MacBooks, I decided to move forward.
I thought it was a goods decision at the time as didn't know what else 2020 will bring.
The computer was way faster than my old machine mostly because of hard drive speeds (from approximately 500Mbps to over 2000Mbps was a 4 times jump). Apart from quadruples speeds I initially double the storage compared to the old machine along with double the RAM.
At the same time, Apple introduced Development Machines (iMac's) based on A chips used in iPhones and iPads. Later that year they presented the finished product - the M1 chip followed by new MacBooks.
Initially, they advised, that there will be a transition of approximately 2 years before they will move away from Intel, so I thought I would still have time before I will move forward.
All people, including myself, have been watching how M1 performs against Intel machines, and we have all been amazed.
The winner has been obvious. M1 crushed Intel massively (and still crushing in benchmarks on Intel 12th generation of upcoming chips).
Of course, I have been aware, that this chip is just a first-generation and I would not recommend going into it straight away (based on my own first-generation experience with other devices), mostly because of software compatibility that still needs to be sorted for some apps at the time of writing.
Life confirmed to me, that it's worth waiting before going into the first generation of new devices. I owned the first generation of AirPods which were quickly replaced by the second generation to remove a couple of annoyances, including connection issues and unequal battery usage in each earpod. Similarly when I became an owner of the iPhone X to discover that Xs was the model that was worth moving towards.
Apple made a huge development with its middleman software (Rosetta 2) that allows it to run Intel apps on M1 chips without losing performance (and even gaining it, despite that this has been done through emulation).
Every month, when M1 starts becoming something that will be a future and the software starts catching up (See website: Is Apple Silicon ready?) with it I looked at how to go into it.
Same like with iPhone 12, I didn't go into it due to the first attempt to use the 5G modem. I prefer to wait and get an improved one. Similar to M1, I would like to get M1x or M2 (whichever it will be named).
I knew, that buying now (mid-June 2021) a computer with M1 is not a great idea as new hardware is due to be released.
Everyone expected the new M1x chip to be released on WWDC 2021 but that didn't happen at the time.
I looked at the time how much I could get for my MacBook and Apple still offers me decent trade-in value!
However, despite very goods prices, the current M1 MacBook has been cheaper on other sellers by roughly £250 to what Apple offered. Initially, I could exchange my device, without spending anything extra (or minimum) but don't want to do that now and discover, that in September/October I could do a better deal.
I knew, that in a couple of months times Apple will not offer me the same price on trade-in, but possibly I may have a better starting price comparing if I would like to sell it on my own, as sellers/buyers in June 2021 price mine on half what Apple trade-in offers.
Going back to my purchase in 2020, what I get with my new machine comes with a Touch Bar. This wasn't a killer feature that I was desired to have, but as there was no option to get it without (Pro's), I was forced to have it.

There are already rumours (June 2020) that next-generation MacBooks with Apple Silicon's will not feature it. I will not be sad to go back to physical keys at all.

In the beginning I was using touch bar from time to time, but most of the time it's something extra that I rarely use and would prefer to have keys, as I worked with key-based features much quicker than now, when I need to find them and display on this tiny screen above the keyboard.

Hope that rumours will be true, and we will get MacBook Pro's with full keyboards once again.
Every month I look more and more towards moving into the device with Apple Silicon, and I am not the only one. Initially, I thought I would do that in at least September/October 2021, but seen how much Intel's chip is staying behind, I thought the change was on the horizon.
Also, once I've been very satisfied with my Late-2013 MacBook Pro battery, even after years of use I could say this about the 2020 model. I am seriously disappointed. After just a year I lost like 14% from full capacity and 5 hours on batter was something that I could get, nothing more.
Considering my usage, I also looked in the future on using MacBook Air instead of Pro, but I would like to have this fan for cooling (comparing to MacBook Pro) even with Apple Silicon, which is running way cooler than Intel's on stand-by.
In case I will need to do (rarely) some complicated operation, I would like not to be limited by thermal throttling. I hope that 2021 Air will have an improvement in that field.
As of June 2020, I wait to see what will happen in 2-3 months.
---
In the meantime, I start to make notes based on people's comments and completions to let me decide.
Here is my quick completion of Pro vs Air.
Bigger battery. Seriously, if the Air battery wasn't enough already?
Faster charger. Considering that you charge once in a couple of days and at night, what's the difference?
Fan. Considering the fact that the idle temperature of M1 is like room temperature (60C on Intel) is that necessary?
Touch Bar. But Apple is killing Touch Bar apparently with m1x?
Brighter screen. You need to answer your question, how many times have you worked on your laptop outside on a bright day?
Better speaker/mic. 95% of the time my Mac is on mute so what the difference will it make?
---
And so on, scrap most of the things that I said above. I didn't wait and decided to go into it.
I don't want to rephrase anything that I said about buying first generation stuff. However, I decided not to wait until September (maybe October or even November) event to discover that there was only a slight upgrade to the Pro-line by introducing the M1X chip (as rumoured).
I decided to trade in my MacBook Pro with 10th Generation i5, 16GB memory and 512GB SSD and exchange it (directly from Apple) for possibly refurbished based model MacBook Air with M1 chip, 8GB memory and 256GB hard drive.
My Late-2013 model of MacBook Pro had initially 8GB of RAM and 256GB storage, and I never reached more than 60% of storage on it. Considering the fact that I am storing plenty in the cloud and got multiple memory sticks and external SSD drives, don't think I will regret in a downgrade.
Apple offers me a very good price, almost doubling quotes from other trade-in providers. 55% (initially) of my purchased value from a year ago wasn't too bad, considering that I only need to spend 80% of it to get M1 MacBook Air (basic, refurbished).
Apple Care+ refund
A year ago I purchased Apple Care with it (that later was upgraded for free to Apple Care+) and when I initiated Trade-In on the official Apple website (that is done via Brightstar in the UK) I been advised to contact Apple Customer Service to see if I got any refundable balance because of that. Generally speaking, I used a year from 3 years of Apple Care, so depending on trade-in taking into consideration having Apple Care or not, I may get some extra money back additionally to trade-in value.
Before I send the device I spoke with Customer Service, and they scheduled a call for me with the relevant department to see what I am entitled to.
What I have been advised is the price I have been offered by the Trade-In programme is not based on fact, that device has been or not, purchased with Apple Care+ and in that case, I cancelled it once I sent it away and received a part refund!
In such a way, I get back 60% of the money that I paid for this protection in May 2020! I chose payout in Apple Store Gift Card however the option to pay directly to a bank account was also available.
In that case, trade-in value offered me back slightly over 60% of the total value that I paid back then.
40% loss after over a year of use is not bad even for Apple devices.
---
In the UK (and Germany) Apple is offering monthly options for Apple Care+ which is much better than paying upfront (not hurting our budget as much) but this is only available for iPhones, iPads and Apple Watches. Luckily, Apple Care+ for MacBook with M1 chip was recently reduced from £229 to £189 for MacBook Air.
Trade-in experience
I used trade-in with Apple before with Apple Watches, but that was when I purchased a new device instead. The whole process at the time was much straightforward, as I purchased the device and initiated a trade-in at the same time to get money back at the end when all been accepted and approved.
When buying refurbished Apple products you don't have the option to trade-in at the same time. Partly I understand it as if you will not be happy with your purchase you can simply send it back.
In that case, I need to arrange trade-in separately. Because on trade-in you are not getting back your money into your account but you are issued with Apple Store Gift Credit that you can spend towards your purchase. I couldn't simply buy a new (refurbished) product right now.
I ended up sending my device and waiting for a third-party who is doing trade-in on behalf of Apple UK to confirm a quote value based on device condition and then awaiting Gift Credit that I could redeem against my purchase.
This process is not quick. In terms and conditions been advised that it can take 2-3 weeks before you get paid, so I have been without the device for a bit of time. I don't mind as long as my trade-in value will be met.
And that is where the process takes some time.
My order has been delivered but a part from seen that on the carrier company tracking system nothing changed on the Brightstar website. Contacted their customer service, and they advised that the product arrived and it will take a couple of days for it to be inspected. Till then no update has been visible and I haven't been 100% sure if I will receive the amount advised.
In the meantime, Brightstar customer service informed me that they are short-staffed and inspection is taking longer than expected due to Covid limitations (which you can understand in the current situation). They offered an extension to my initial valuation for my device to give them time to do what they need to do.
I care about all my devices hence I would be very disappointed if I would get an offer less than initially advised. Apart from signs of shine on the keyboard, the laptop has been in an immune condition.
After 10 days from my laptop being delivered to Brightstar, a couple of emails chasing from update finally got confirmation, that my valuation matched with their inspection criteria and I shall receive Apple Store Gift Card in the next 3-5 working days.
Considering the fact, that at the time I waited still for my Gift Card from my Apple Care+ refund (which supposed to be done in up to 10 working days), I shall receive both roughly together. Hurray!
I received my Gift Card from Trade-In two days later after confirmation of my device.
---
Still awaiting other credit I already have funds to order my new (refurbished device) which I did.
After that, I still have a leftover for other purchases in Apple Store (on my list I got AirTags).
---
It may look, that I downgrade from MacBook Pro to MacBook Air. Less RAM, less capacity on SSD, however, I think this will give me a better position when I would even consider upgrading to MacBook Air M2 when it will be presented at the beginning of 2022 based on current rumours.
Wednesday is a day for Apple Refurbished store
What I noticed on the official Apple Refurbished store, the devices showing and going randomly. Mostly, the hottest devices like MacBook Air M1 are taken off in the evenings and for weekends (unless they have plenty in stock).
Typically they appear in stock on Wednesday and disappear at some point Thursday-Friday.
The waiting period allows me to observe how things move there. At the end of the first week (since I sent my device for trade-in) I thought that if they are gone, they are gone, but no, similar stock re-appear midweek next week.
Initially, I thought that if what I want is not available I will need to choose differently but decided to wait. I wait some time without my device so is not a problem to wait a couple more days to get what I want and finally, I got it.
Summary
So, here is how it looks after this fun with trading-in and been without a device for 3 weeks.
I purchased my device in May 2020 and trade-in back to Apple in July 2021 for ~62% of its purchase value.
I spent £249 for Apple Care coverage from which I get back also ~62%.
At the time MacBook Air M1 in the official Apple Refurbished store cost £849, which was 67% of the money that I get back from trade-in and refund of the Apple Care plan.
Still, after purchasing Apple Care+ for my Refurbished MacBook M1 (£189) I got leftover.
Now the major question is, are all these hustles worth it?
After my initial play with my new (refurbished) device I feel the difference.
ps. A new, refurbished device, when arrived, if I would put this aside of a new-new device, nobody will tell the difference. I have been shocked at the same time, as I assured myself that purchasing refurbished devices directly from Apple is a win-win. That's the Apple quality.
It's like when I moved from my Late-2013 model to Mid-2020 but this time it's just a year (6 months if you count from the release date) and the leap forward is massive.
Of course, unoptimized apps need to take time on the first run to be converted by Rosetta, but later on there is no visible difference. Surprisingly, most of my apps are reported as Universal, hence developers made a lot of work rewarded in the potential that is in the M1 chip.
Apple makes the right move. If they will manage with further development of their chips in the future, then AMD and Intel (unless they make a move) will be in big trouble. They are already, but M1 was just thunder and the storm is coming.
Follow me on Google News