Baileys Brownie Cake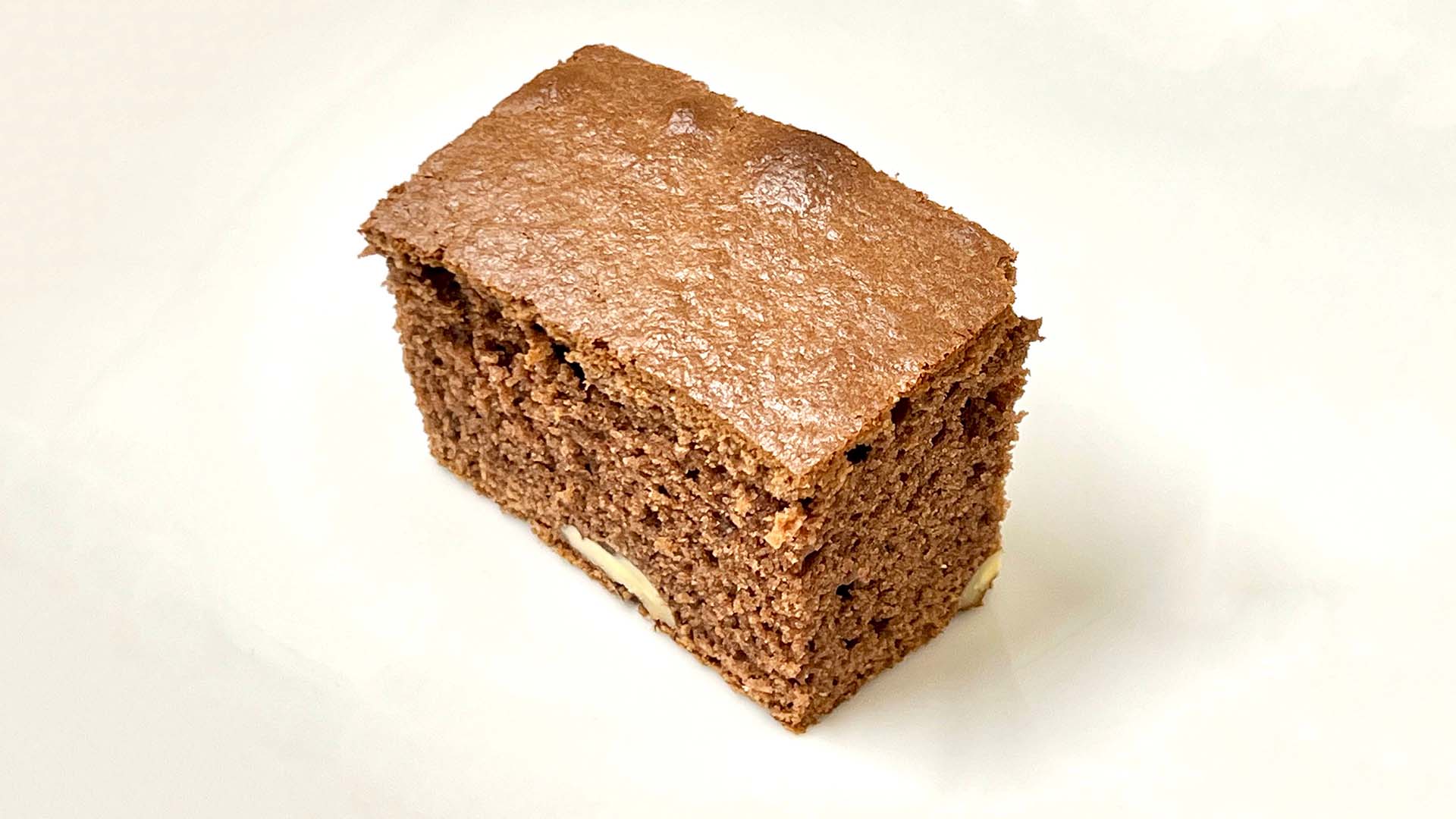 My wife is a magnificent cook and recently she found herself experimenting with Brownie. From experimentation to perfection she made today a perfect Baileys Brownie Cake.
Difficulty: Low
Preparation Time: 10 minutes
Baking time: 35 minutes, 175C with fan
Ingredients
285g of plain flour
3 tsp spoon of baking powder
2 tbsp spoon of cocoa powder
3 large eggs
200ml of Bailays Irish Cream
150g of coconut oil
200g caster sugar
pecan nuts (optional)
Method
Preheat the oven to 175C.
Put all dry ingredients into a bowl (flour, baking powder, cocoa powder and sugar). Using a spatula or wooden spoon mix firmly.
Whisk the eggs with half of Baileys.
Melt the coconut oil and allow it to cool down a little.
Put melted coconut oil, egg-Bailey's mixture and remaining Bailay's pure into a dry mix and mix firmly. Do not use a hand mixer.
The mixture shall have the consistency of toothpaste (can be slightly runnier).
If the mixture is too dry, add more Baileys.
Using a 20x25cm baking tin, line the bottom with baking parchment.
Put a couple of pecan nuts on the bottom of the tin (optional).
Pour the mixture slowly around the tin and in the middle then spread to level it up.
Bake on the middle shelf for 35 minutes.
Before removing from the oven, check in the middle using a wooden stick, if the cake is fully baked.
The outside shall be slightly crispy and the inside should have the consistency of a sponge.
Follow me on Google News