Maximise use of Microsoft 365 Business Basic license (formerly Office 365 Business Essentials)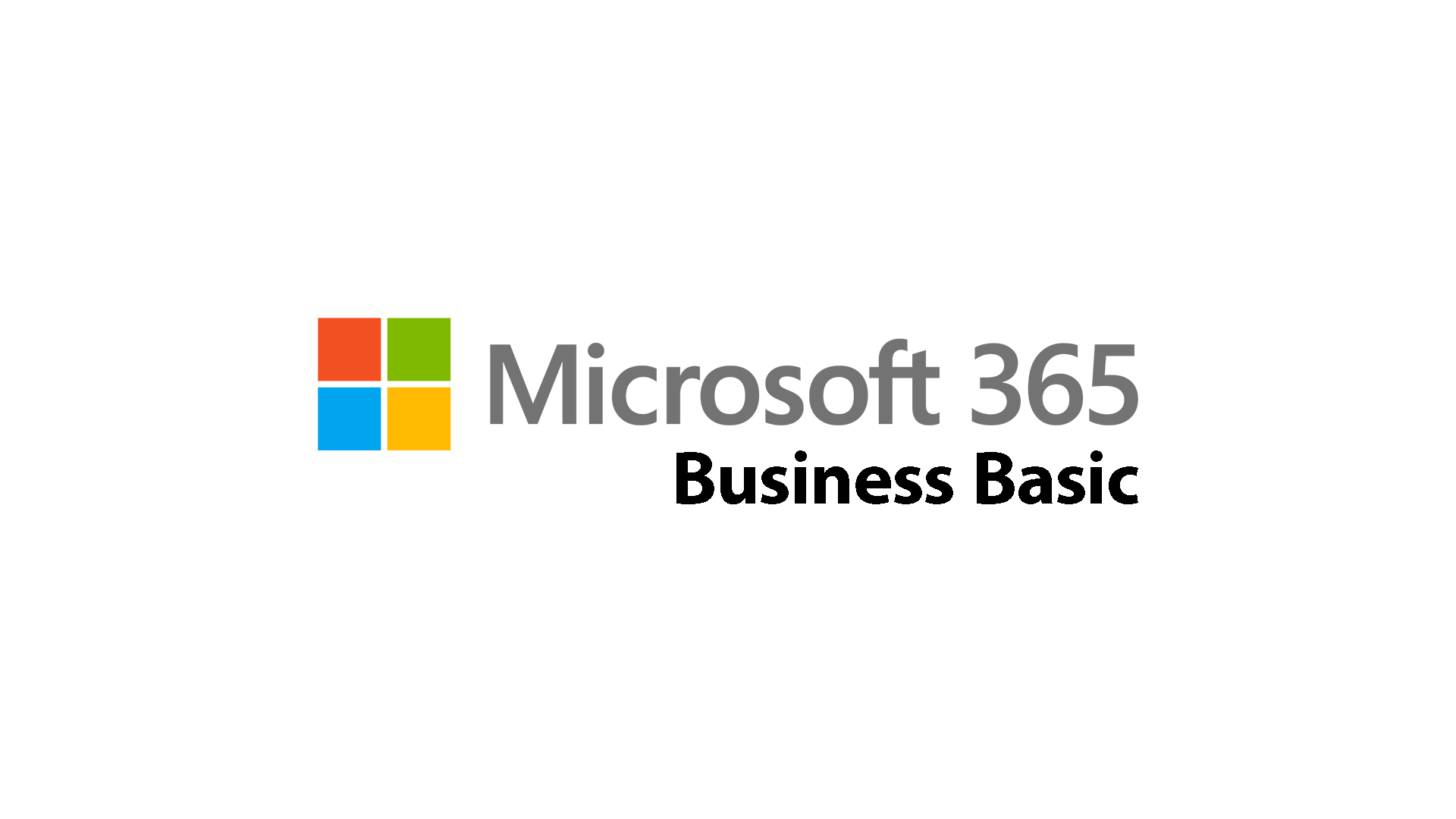 If you are looking for a good solution for emails and file storage for your business, independently how big or how small it is, the Microsoft 365 (was Office 365) is the best solution on the market. If you are not a big company, probably you don't want to burden to many costs, the Microsoft 365 Business Basic (formerly Office 365 Essentials) is something that you shall look forward.
Even if your business is trying to migrate from on-premises Windows Server into the cloud, in most cases, you can achieve what you need for just £3.80 per month per user. The money well spent. Let me show you why.
Soo… the question why?
Microsoft 365 Business Basic offering you way more than is written on the label, and this is why you shall explore all function, to use as much as possible from this £3.80 per month per user (with annual commitment).
What's on the label
Let start reminding what Microsoft 365 Business Basic offering for your business (as per official site):
Host email with a 50 GB mailbox and custom email domain address.
Create a hub for teamwork to connect your teams with Microsoft Teams.
Access web versions of Office apps: Outlook, Word, Excel, PowerPoint, OneNote (plus Access and Publisher for PC only).
Store and share files with 1 TB of OneDrive cloud storage per user.
Host online meetings and video conferencing for up to 300 users.
Get help anytime with around-the-clock phone and web support from Microsoft.
Now, let's say what Microsoft is not trying to tell you (or is hiding it slightly deeper), so they can convince you to go with a higher plan, which for start you may not really need… yet.
Here are some features that I discovered over the last years when I moved my employer into Microsoft Cloud. The features that you business will appreciate, especially, that they are available in just a basic plan.
Azure Active Directory and Windows 10 integration
What used to be in companies who use on-premises Windows Server, that their users log-in on their computers with user-profiles that been pulled from server resources. This kind of solution allow syncing user settings and files in case user need to log-in into a new computer. Quite clever solution with big issue. This doesn't sync apps. The apps need to be installed on a new computer to be able to use with files and shortcuts that been pulled with the user profile.
Of course, you can use special scripts and group rules to install whatever need to be installed, which you will not find in your basic package of Microsoft 365, however if you look into files only, there is basic Active Directory available, which together with OneDrive will allow you to achieve the most of what you used to have from on-premises server.
Personally, I am preparing the user's computer, installing the required software, etc., before the computer is passed forward. Then, just login into the relevant account and all set (after it's synced).
Windows 10, together with Microsoft 365 in its basic package for £3.80 per month per user, allow you to add a computer and its user to company infrastructure (like on-premises Active Directory) in cloud - called Azure Active Directory. You will require Windows 10 Professional to do that.
Then you just need to sign-out and login using Option Other from the login screen, where you will use your email address in Microsoft 365 and password.
Thanks to that, you or other user can log in into his computer using his email and password, and the administrator still got full control on credentials. When needed, can revoke or prevent the user from accessing the computer (logging in) and files stored there.
Off-course, Azure AD is not available in its full glance. You will still need a licence for that, but in the basic version you will be able to connect and (an admin user) manage access wherever its needed.
Without paying extra pennies, you have for your disposition Azure Active Directory admin centre.
Again, without extra licence, you cannot push any Group Policies to user computers, however you will find some interesting options there, worth to use.
What you may not know, you can use Azure Active Directory to login into Windows 10 computer by users, who don't need to have attached a paid licence! You can use your licences for these users, who need to have e-mails mailbox, all others can be Unlicensed, and they will still have some functionality.
You can create an email address for them that will be used for logging-in, but without licence they will not be attached with mailbox, hence their email details will only be useful for device login. Good option for limiting the ability to send emails for users, who shall not have the option for that. Have the user ready in such a way, opening you an option, when needed, to attach the required licence, and the mailbox will be enabled/created when needed.
Email signatures - disclaimers
In the company that I am working in, when we have on-site Windows Server, we used to use Exclaimer to insert business signatures to users' emails.
When migrated to cloud, you can still use this kind of software, but moving into a sort of cloud solution, but what you will do, if I will tell you that there is no need for that, and you can achieve this kind of solution using build-in options available in your basic 365 package for just £3.80 per month.
Yes, its possible. It may not be as perfect and as flexible, like Exclaimer (which I will let you know how further in text), but it's a really good solution.
From Microsoft 365 admin centre you are heading to Exchange admin centre.
Inside Mail flow > Rules you just need to create for users in your organisation.
Name: Disclaimer
Apply this rule for: The sender is…

(Select these users, to who this will apply in your organisation)

Do the following: Append the disclaimer

(here you can paste your disclaimer in HTML format and even using dynamic fields like %%DisplayName%%.

Except if: The sender is…

(It's worth to add users who will have different rule - different signature added)

or The subject or body included…

(here is worth to add part of your disclaimer text, so this will work, that full signature will be pasted when there is no disclaimer stated, and when is, you will create other signature for that - other rule).
Other bits and bats, like which rule need to be used first (Priority) and that rule shall be Enforced, is really up to you.
Personally, in our organisation, we got two type rules with disclaimers for external emails and two for communication internally. There is no need to add disclaimer and all other rubbish to emails when we just send this between company users. Just Regards and Name is typically sufficient.
---
As mentioned above, this solution is good, but not perfect.
The downside is that signature is always pasted on the bottom of the email.
If you replay to your email, this will be still on the bottom of the email, and not on the bottom of your text that is added in response. This, what's on the bottom of your response, can be sorted directly in the desktop Outlook app. On the end, you will see, that is longe emails you will last page with just bits from signatures.
Blacklist (spam) and Whitelist for emails
Yes, from just heading, you have your answer. Your basic package will give you the ability to create Blacklist - Spam list and Whitelist as well, with the option to report Junk, Not-Junk and Phishing from your desktop or mobile app as well.
In Security & Compliance, you will have pre-set policies in Anti-spam settings where you can create your own or you can just edit Default spam filter policy (always ON).
Group emails
From Exchange admin centre you can create distribution lists / group emails, where people will be sending their emails, which later will be forwarded to relevant people.
Shared Mailbox
From the same place you can create shared mailboxes that can be used by multiple users or even just for storing copy of sent messages. You cannot sent email as a shared-mailbox, as a shared mailbox doesn't have licence attached (to send email, you need to do this from your own account). You can store messages in this type of mailboxes without the need to waste money on licence.
The other good option to utilise free shared mailbox is when the user is leaving the company. You don't need to remove his mailbox to release mail licence. You just need to convert his mailbox into shared mailbox. This will preserve mails, then you can disconnect licence from user (user account can be later deleted) and attach licence for another person.
Shared mailboxes carry out the same name as the user email. You can change this from settings, and thanks to that, you can later created distribution list where emails sent to this address will be forwarded to someone else inside the organisation (or just add this email as an alias to one of the licensed user).
In case that person will come back to the company, you can easily convert shared mailbox into ordinary mailbox, attach it to the user and licence and user can start using it like before (still heaving access to old email).
Contact management and Planning
As a part of Outlook, you are getting Contact management and Calendar. If you would like to plan something more, you got even Planner for your disposition.
OneDrive and sync of Desktop, Documents and Pictures
Each licensed user is receiving, in a price of £3.80, personal storage in OneDrive. For this price, you are getting 1 TB of storage for each user! Together with Windows 10 integration, you can specify synchronisation for your precious folders like Desktop, Documents and Pictures. In case that your computer will fail, on a new one you just need to login into your OneDrive account, and all these folders will be sync back. Magic!
It's like restoring a user profile that by default been stored from the company's on-premise windows server, but this time it will be restored from the cloud.
SharePoint - Step above OneDrive
Apart from that each user is receiving its personal 1 TB OneDrive storage, you can create a Document Library using SharePoint, that is also included into your licence! For just £3.80 per month, you can create a shared document library, that later you can attach to each user OneDrive App (in Windows 10) and use this across your company as a Shared Drive. All files are sync across all computers, and you can even set access permission for each folder or file. Mobile OneDrive (iOS and Android) will also give you swift access to your personal OneDrive and SharePoint Document Library. You can even attach files from them in the mobile Outlook app.
Imagine, how its useful if you don't have access to your computer, and you know that the file you need is stored inside your folder in Document Library - the library, that you can have access easily on the go (same like Desktop, Documents or Photos on your personal OneDrive that you have access under your finger tip).
Document Library is an additional 1 TB (company wide) storage that each user will be getting on top of 1 TB OneDrive personal storage! Really nice for such a small price.
That's not all. As I mentioned in Azure AD, you can have users without licence, who will be using the above feature for free.
As users without license (unlicensed) are not receiving their own OneDrive storage, they can still have access to Document Library into the OneDrive app.
Your need to login into OneDrive in Windows 10, then head to SharePoint through browser, and in the Document Library section use the Sync button to attach the library to the desktop app. This will later appear inside File Explorer as an additional location for use.

Despite that unlicensed user don't have access to personal OneDrive features, he will have access to files (let's call it "shared drive") that can be collaborated between other users inside organisation.
You can still use desktop Office apps
What mistakenly people assume, also because Microsoft saying that you can "Access web versions of Office apps", that you cannot use desktop apps with a basic licence.
If you own your licence for any full Office package (like Office 2016 or 2019 - not 365 version), there is nothing against you to use these apps with your Microsoft 365 Business Basic. And that's including managing e-mails through Desktop app - Outlook together with free mobile Outlook on iOS or Android!
You can even have some collaboration features.
If you company spend some money on licences before moving into cloud, you don't need to waste them and use them with Business Basic!
Microsoft Access database in Cloud (SharePoint)
Many organisations in the past create local databases to conduct various tasks. The problem with these databases is that, when is moved into the cloud, it's hard to work on them on more than 1 person at the time, as when each change is made by one user, this need to be synced to be seen by other user.
This is another function that is not widely advertised, but available in the basic package of Microsoft 365. You can move your outlook data (tables - back end) into cloud (SharePoint), leaving just a front-end file containing queries, forms, macros or reports locally.
When design of the database is done it is rarely that these elements, apart of data in tables, is changed. Because of that, when your databases (lets say - 500 MB in weight) is stripped from data, you are left with just a chunk of storage to exchange between users (like 2-5 MB in average!) in a form of file that need to be sync between them (for example through SharePoint Document Library).
All users can use, stored in cloud, front-end database, or even they can save it on their local computer, but still they will be working on live data (back end) stored in tables in cloud - SharePoint.
Even when somebody will change front-end and one person will be working on newer than the other, it still is possible to get some kind of working-all-together experience.
Personally, we are storing our Access databases in SharePoint synced via Document Library (SharePoint), which is then synced with all users desktops/laptop. Then everybody is working on data, that is served from cloud - SharePoint.
It's not easy to resign from Microsoft Access just like that. Despite that Access don't exist for MacOS users, re-designing them and moving into a different solution can be time-consuming and sometimes expensive. With integration with SharePoint for storing tables, this can be done swiftly.
Off-course, some changes need to be made, especially in forms, formulas and queries, to be able to use data in this kind of hybrid environment (especially when your initial database been designed in Office 2000 or older), but the time spend to do that is rewarded with flexibility without the need to re-write everything from scratch.
Microsoft Forms
Have you ever used Google Forms to create interactive pools or questionnaires that you send (as a link) to your customers or suppliers? Microsoft in its basic package got you covered. With Microsoft Form, you can create this as well, which is later well integrated with your whole infrastructure. You (user who will be filling it) can even attach files in form, that will later be saved in SharePoint documents Library.
The forms can be accessed on various devices without the need of a licence or even logging into Microsoft's account (anonymously).
Backups
Apart from mentioned above stuff, Microsoft gets you covered in backup as well. They offer backup of your files with options to restore them up to 30 days back. They even send you an email if you detect abnormal activity on your files. For example, if you deleted by accident a folder that contain like 100 files. They will ask you if that was intended and if you would like to restore it.
All other apps
Apart from the mentioned above features, you are getting much more, and you can discover it Office portal.
From OneNote, Planner, Power Apps, Power Automate and Power BI, you are pleased with Teams (including desktop and mobile apps for free, even for users without licence!), Sway, Stream, To Do, Yammer and even Whiteboard.
Delve will give you an overview on most collaborated content, but what's more powerful is that you can integrate other services like GoodSync or rclone for creating backups of all your precious files.
Personally, apart from Microsoft build-in backup feature, I am using rclone with prepared Raspberry Pi to carry our full off-site backup of OneDrive content for myself, along with the Company SharePoint Document Library that all users are working on. Additional independent backup, stored outside of the company's premises, is always good. What's better, this kind of integration, apart from hardware cost, not costing you anything extra! I will write about that in the near future, and will paste a link to this here when ready.
Admins who are missing some functionality of on-premises Windows Server, Microsoft prepares Security portal, where you will find your Quarantine messages, will be able to do some message trace activities along with other options in Exchange admin centre. Additionally, to that, you got for your disposition a Compliance centre.
Once again, not all options will be available in basic licence, but for small and medium organisations, what's offered in the basic package is more than enough.
Final Word
Now look on the other bright side of migration to cloud. You don't need to spend money on electricity to maintain on-premise server, as well. You don't need to have a dedicated person to keep up-to-date of your server. The IT person may lose a job or part of responsibilities (sorry!), but this is how it's going to be. Microsoft will offer you support for free over phone, email and chat.
Is it worth it? Absolutely.
If you are aware of issues like hacking and phishing, you will be happy with the possibility to implement two-step authentication for your users for free. For that, you can use various methods, and Microsoft prepare something for you as well. They create Authenticator app available for mobile platforms that will allow you to create one-time pass codes required to login into the user account. Additionally, with New Microsoft Edge based on Chromium, profile synchronisation and recently added function of storying securely user password, you can have this aspect sorted out as well. No more storying passwords in Excel spreadsheets or in your file called password.txt on your desktop! Yes, I know that some of you doing this like that - crazy!
BTW. Microsoft did a good thing with his move into Chromium based Microsoft Edge browser, hence this app shall not be ignored and you all shall start using it. You don't need to use Google Chrome - the threat that Google seems to realising now. The change happens already, and Microsoft is seems to be winning - at least against users on Windows 10 system (Edge and Chrome is far from recommendation for use on MacOS, especially when working on battery!).
The above is only top of an iceberg. I can bet that you will find many other features that you would not expect in having for such a small price of a basic licence.
When you will be going into Microsoft 365 Business Basic assume, that you need a licence only for users, who need to have their individual emails. The rest you can achieve without extra spending! Just have a try. Start with Number of licences equal users with emails (mailboxes) plus one extra.
This one extra licence is to attach to a separate account, highly protected, set with all two-step authentications and strong passwords, that will be used as your master admin account. Then you shall be ready to go.
---
Microsoft used to be a company that creates expensive software, and due to that they earned a lot of money. Over the recent years, they gave something more (typically for free) to the society than it is actually worth.
Hope I help you made a right decision where to start with Microsoft 365 for business.
Regards.
Follow me on Google News