Apple Service Experience - To Infinity and Beyond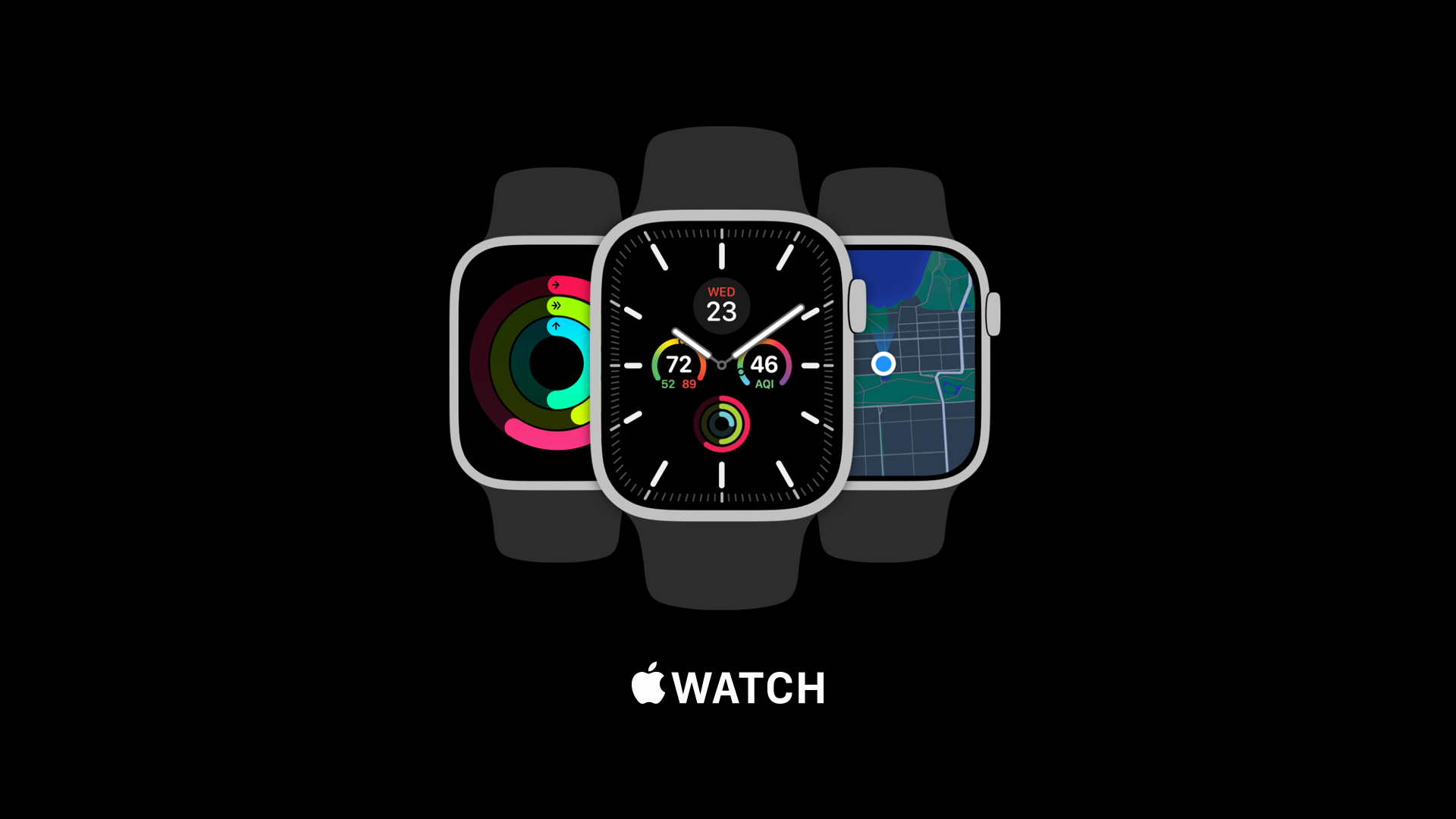 Not so far ago I wrote down about how my Apple Watch didn't last as long as I expected.
I recalled my Apple Watch 4th generation that had been with me for two years before I changed to the newest model at the time. The S6 didn't do that well.
At the time I contacted Apple Support to see what are my options. Through the chat, we run some remote watch diagnostics but I haven't got further with battery replacement at the time. I was still thinking about a possible upgrade instead.
I have been looking into rumours on what we could expect in September but as close as we get, it hasn't been too "exciting" to wait and upgrade to S8.
The battery on my S6 starts been annoying to such an extent that I decided that I will pass the S8 this year (also due to cost-cutting as everything is crazy expensive right now) and will replace the battery on mine to give myself at least one more year.
This could cost me £82.44, including all postage, but still way cheaper than a new Watch.
Apple recently updated their service page and, right now, when you fill their form it gives you an estimate of £75 for battery replacement for my type of watch.1
I decided to give it a green light.
Instead of booking a service over the website, I decided to have one more chat to see if there is any option to replace my battery as I wait. The vision of being without a watch for up to 10 days wasn't great, hence would like to check what else was available.
During the chat, I have been advised that this model is only done when posted. As a first option, I could arrange, over a chat, a box to be sent to me and in which it will go back for repair or, as a second option, make an appointment at Apple Store where a store will send it for me.
I decided on the first option, as this will be much quicker and more convenient.
Before the box has been arranged for me, the person on the other end would like to do a once again diagnostic procedure.
We went through that.
Through the process of arranging repair (battery replacement), I was advised that I need to unpair my watch to allow the system to generate things on their end (later I could pair back and restore from backup). Doing that support generate a service case, arranged box to be posted and job to be done.
In the meantime, I asked how much I need to pay now.
To my surprise have been advised that they will send a box at their expense and once the watch will arrive, they will verify its condition, will check if is not water damaged etc, and then will let me know how much I will need to pay.
It sounds fine to me.
Box arrived in next day (Friday) through UPS.
I used a watch over the weekend and send it back on Monday morning using provided box and UPS shipping label.
Just on the next day (Tuesday) I received confirmation that my watch arrived and is subject to diagnostics.
All sound fine.

One thing was a bit odd, that email stated that "We'll start your repair now."
Hmm…
I thought that before they will proceed, they will send me a quote or invoice to pay, but not.
Unsure why, but not so far later I received an email that my replacement product will ship soon.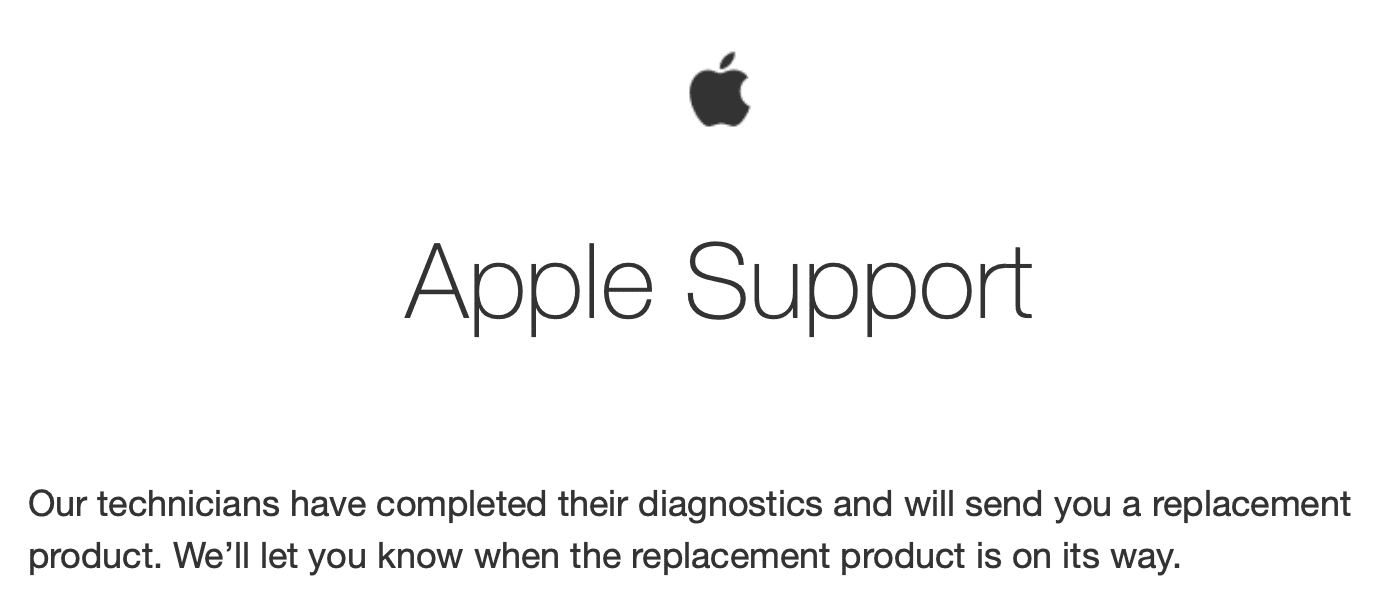 "Our technicians have completed their diagnostics and will send you a replacement product. We'll let you know when the replacement product is on its way."
Still no request for payment. I started thinking that after a close look up, service found an issue, or even potentially a cause of that in my particular model, that the battery didn't last as long as it was designed.
I haven't heard about any recalls related to battery recently, hence all been a bit strange.
At the end of the day, after just less than 12 hours in service I got another email stating:
"Your repair request is complete and we're sending you a replacement product. You should receive it in about two business days."
Wow!
I have been prepared to pay for my new battery replacement. Overall, for this product, I haven't got Apple Care purchased (like for others that I have) and it was far over the statutory 12 months warranty.
I don't complain. In the end, I will get a full working watch. A replacement, probably refurbished, but still, without a fault in battery.
I think the person in the initial chat thought that there may be some external issue with a watch, possible crack and water damage, but no. I care for my Apple products. They are expensive and they deserve decent care, a decent case and a decent screen protector.
My watch hasn't been any different. There was no scratch on it, even a single one, as all the time was protected by a full silicone body. Apart from the only scratch on Digital Crown, which was protruding outside a case, without battery issue, I could think about selling it in prestige condition.
Even, if due to this nonsense of Brexit they would decide to replace my watch instead replacing the battery (delay in parts), I would expect that I will be still charged for it.
It's not the first time that I used Apple Service. They always going a step forward in serving customers, especially if they care (customers) about their own devices. Their products are expensive, but sales experience in many cases exceeds customer expectations.
You paying extra, so when you need support, you are receiving a bit extra.
It's not like with other brands, where I would be advised to just buy a new one as repair will cost way more than a new watch.
This is Apple and their approach is way better, better to infinity and beyond!
---
My replacement Apple Watch was despatched on the same day as my watch landed with them. Thanks to this unexpected express service I have just been without a watch for three days, even though I initially planned this to be a bit longer.
With the current economic crisis, unintentional saving on the cost of repair is highly appreciated and you cannot expect anything more!
The new watch, independently if refurbished or new (will not complain about that), comes in condition, as you would expect buying it new from the store. Overall refurbished experience directly with Apple is something that I would highly recommend to everybody. I purchased my MacBook Air M1 in such condition, and when arrived I would not be able to tell the difference between the new unit and this one.
Summarising my experience – another satisfied customer who will stay with the brand a bit longer!
Follow me on Google News