Traditional Polish Easter Lemon Babka (Bundt Cake)
A traditional easter bundt cake (polish 'Babka'), is usually made for the Easter period in every Polish home. Perfect for every occasion. Rich and moist cake with a little decoration suit as a perfect cake for tea time.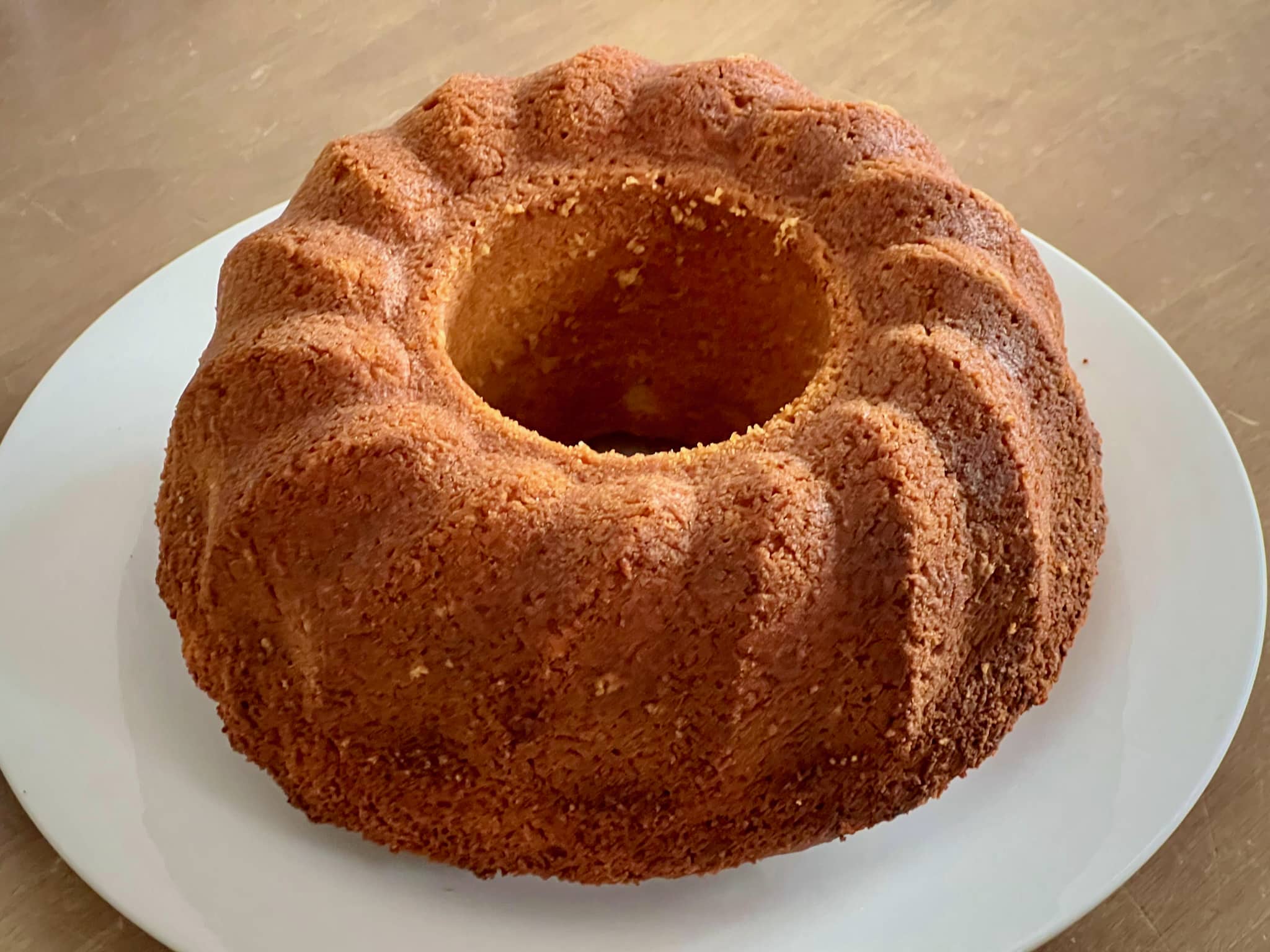 Difficulty: Low
Preparation Time: 15 minutes
Baking time: 35 minutes, 170C with fan
Recipe for 22cm (8.6-inch) bundt cake tin.
Ingredients
200g of plain flour
150g demerara sugar
200g unsalted butter
4 large eggs
1 lemon
1 tbsp of baking powder
200g icing sugar, for decoration
50g unsalted butter, for greasing
golden breadcrumbs
Method
Preheat the oven to 170C with a fan.
Separate egg yolks from egg whites.
Soften the butter in the microwave (but do not melt fully).
Using a mixer (KitchenAid style mixer preferably), mix sugar, butter and egg yolks until all is well combined.
Grate one lemon on a small grater or zester and squeeze the juice from it. Add all to your mixture and mix thoroughly.
Whisk egg whites to a fluffy foam. Just be the end of a pinch of salt. Add to your other mixture.
Mix flour with baking powder and add gradually to your mixture (mixing on low speed) until all is combined.
Once all is well combined, mix it further at full speed for 3-5 minutes until nice and fluffy (do not overmix).
The mixture shall have the consistency of thick greek yoghurt.
Grease well bundt cake tin and pour breadcrumbs. Rotate the tine so the breadcrumbs will stick to the greased surface of the tin. Remove any excess.
Using a spoon, put your mixture into the tin. Tap the tin onto the worktop a couple of times to settle it.
Put into the oven and bake for 35 minutes until nice and brown.
Before taking it out, check using a wooden stick that is cooked thoroughly. Add couple more minutes in the oven if required.
Once baked, cool down for 15 minutes then take it out from the tin by putting it upside down on a plate.
Leave to cool down, decorate with icing sugar.
Mix the icing sugar with a small amount of water. Put the icing sugar into a bowl, add 1 tbsp of water and mix well. If too dry, add a bit more water. Icing sugar should have the consistency of a cream. Pour the icing around the top of the cake.
Wait until all is set.
To keep the cake moist and prevent it from drying, cover tightly with cling film.
Follow me on Google News